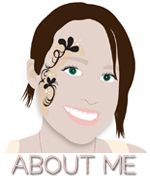 Welcome to my blog!
My name is Felicity (duh!), I'm twenty-three years
old
young, studying to be a primary school teacher and working as a self taught blog designer in the meantime.
If you're interested in checking out my design portfolio or making a business enquiry, feel free to visit my design website
here
.
As for where I'm from, I've lived in Queensland Australia my entire life and I wouldn't have it any other way. I'm currently living on the beautiful Gold Coast just a short stroll away from the beach, and aside from the traffic (which is still not as bad as it would be in the city) the only downside to living here is not being allowed to have a dog in our apartment.
Now I realise that probably doesn't sound like all that big of an issue, but for a dog lover like me it's quite the problem - a problem which I plan on rectifying as soon as I get a full time job. :)
The Blog
I started this blog of mine back in April 2011
as a way of documenting life in my twenties for my future offspring. Offspring that I
hope to
fully intend on having with my best friend, roomie and the love of my life
Ben
. ;)
For a more in depth view into our little love story you can click on the illustration to the right.
My blog generally consists of ramblings and photos surrounding my day to day life, love for
design
,
DIY projects
,
recipes
,
beauty products
etc and I also provide a '
Thankful Tuesdays
' link up challenge to my readers once a week.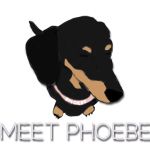 Other things you might like to know about me:
- I've recently caught the fitness bug and have been obsessed with going to the gym/attending yoga classes.
- I am fortunate enough to share ownership of the most adorable sausage dog in the world with my Mum and brother back home.
Her name is Phoebe, and you can read more about her by clicking on the illustration to the left
.
- My new years resolution for 2013 was to stop drinking alcohol, and that's exactly what I've done. :)
How did you come up with your blog name?
I actually came up with my blog name quite a few years ago while I was watching the movie 'The Pursuit of Happyness'. You see, the movie title got me thinking about how the definition of my name is happiness and how fitting it was that I was constantly in pursuit of happiness. I started using 'Pursuit of Felicity' for my online branding from that point onwards.
How long have you and Ben been together?
4 years and counting. He asked me to be his girlfriend on December 31st, 2008 after 5 and half years of "just being friends". :)
When are you guys getting married?
I've honestly got no idea, which is kind of annoying as I tend to want to plan everything. :P I'm just hoping we'll get engaged some time in the next few years so that we can get the wedding out of the way and move on to making babies. ;)
Do you have a 'real' job aside from designing blogs?

Yes I do. I also work as a social media marketer for a successful bookkeeping business.
What camera do you use to take the photos on your blog?
I either use my partners Canon EOS 1000D or my camera phone.